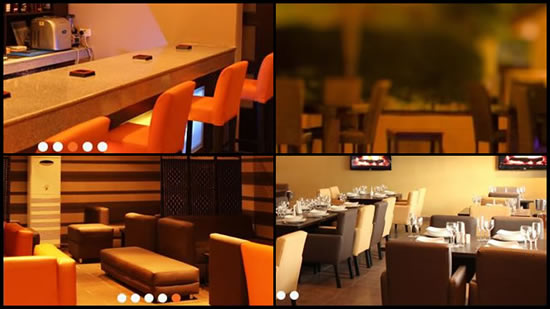 Courtesy of http://www.vanilla-abuja.com/
CEBU CITY, Philippines - February, 2013 - Alliance Software recently sealed its first international subscription of WebPOS, a web-based Point-Of-Sale system to Vanilla Restaurant and Cocktail Lounge in Abuja, Nigeria. Edoro Abebe, Vanilla's CEO said he signed up for Alliance WebPOS to help him conveniently yet effectively oversee his 5-year old fine dining restaurant.
Through a quick web search and an overnight exchange of emails with the Alliance Support Team, Abebe was able to easily setup and run a hosted Alliance WebPOS - FB (Food/Beverage). It replaced his old system with a WebPOS version built to manage a restaurant's floor capacity, orders and inventory.
"WebPOS system will help address Vanilla's commitment to using the freshest of ingredients, thus ensuring prompt service and providing friendly but meticulous atmosphere for its discriminating guests," shared Mr. Te Jay Luna, AVP and Head of WebPOS/Portfolio Brand.
The user-friendliness of the system and its offline mode feature were two significant factors to Abebe's switching to Alliance WebPOS. He said, "The fact that it is easy to use (and easy to) teach to new users, and that we could still use it even with the internet connection down meets all my expectations for a Point-Of-Sale system."
After (duration of use) of use, Abebe pointed out that Alliance WebPOS has helped Vanilla gain tighter cost and stock control, leveraging on the system's real-time inventory management and sales insights to maximize Vanilla's profit. "The software has been great!" he declared.
About Vanilla Restaurant and Cocktail Lounge
http://www.vanilla-abuja.com/
Vanilla Restaurant & Lounge is at 28 Pope John Paul II Crescent, Off Gana Street, Maitama, Abuja
Tel: +234 (0)705 735 1719; +234 (0)810 454 5070
Email: info@vanilla-abuja.com
Twitter: twitter.com/vanilla-abuja
About Alliance WebPOS
To know more about Alliance WebPOS:
http://app.alliancewebpos.com/index.html
To experience Alliance WebPOS, click this link:
http://app.alliancewebpos.com/webpos.html