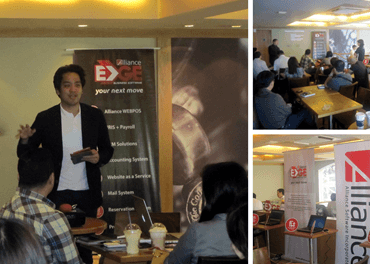 EDGE Talk Series has kicked off its first two legs of the year held in the cities of Taguig and Bacolod.
The first leg, held last January 24 at the Coffee Bean and Tea Leaf Taguig, was host to Manila-based Alliance business partners and resellers such as Kaisa Consulting, NEC, New Datche, Orion Solutions, Nera, PC Works, Samsung, FocusEye, Epson and Infoman.
TJ Luna, Alliance EDGE AVP, introduced the line-up of EDGE solutions fit for every aspect of the growing SME. From sales consolidation and management with WebPOS, ERP, SugarCRM and Reservation System, manpower handling with HRIS + Payroll to the after-sales support Alliance ensures its clients. Guest speaker David Bonifacio, Head of Strategy for Coffee Bean and Tea Leaf spoke about the importance of finding the right solution for your business and his experience as an Alliance WebPOS user.
The 2nd leg, co-sponsored with New Datche Phils held last February 27 at 21 Restaurant in Bacolod City, was attended by local retail and F&B entrepreneurs. Guest speaker Bem Alarcon, IT Manager of one of the pioneering restaurants Casa Noble spoke of the difficulties that came with manually managing sales and inventory in a multi-branch business and the significant improvements brought by automation and software after-sales support.
Hub stations were in place to allow partners and customers to get a feel of the EDGE solutions. Featured solutions were Alliance WebPOS, ERP, HRIs + Payroll, IBM Notes, SugarCRM, Reservation systems for transportation and restaurants and New Datche POS terminals.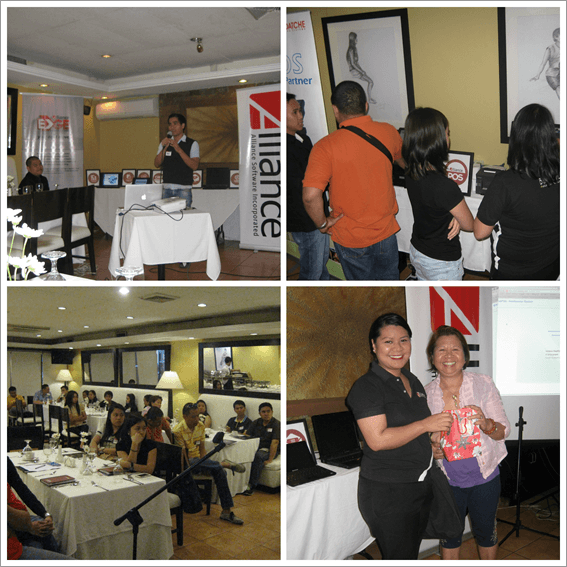 Watch out for the next EDGE talk series in Quezon City and Cagayan de Oro by the second quarter of this year. The EDGE talk series is designed to help local businesses gain insights on the right solutions and to empower their next best business move.