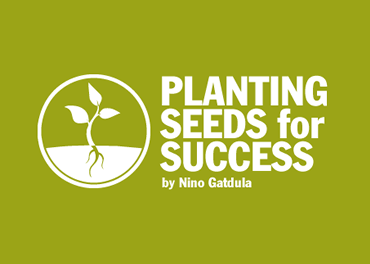 by Nino Gatdula
Both global and local giants are racing against each other to get a foothold on the Philippine retail market because of its positive economic growth forecast. That being said, each retail player must have a unique value proposition as leverage and separate themselves from the sea of competitors. This is a race where only a few would win and dominate the market successfully.
San Miguel Food Ave has been a long time player in the convenience store market. Recently, San Miguel Food Ave have leveraged San Miguel Corporation (SMC) recent acquisition of Petron to expand its branches and capture the driving segment of the population. This is in addition to its exising stand-alone stores providing one stop shop convenience to the general market.
With aggressive expansion comes the challenge on how to replicate the success of its existing stores to other key cities as well as to be able to understand the buying habit of customers on a local, regional and national viewpoint. In order to address those chanllenges, San Miguel Food Ave implemented Alliance WebPOS to handle its Front and Back end operations.
With Alliance WebPOS, San Miguel Ave has enjoyed the following benefits:
San Mig Food Ave Head Office
Real Time Sales Reporting of over 70 Branches nationwide
Up to date day by date inventory balances of store warehouses.
Regional pricing and promotions managed centrally from the Head Office
Central management of promotions for consitent branding
Integration with Bills Payment as part of value added services for customers
Implementation of San Miguel Corporation in house digital wallet (SWEEP)
San Mig Food Ave Frachisees
Deployment of best practice POS procedure on all stores for consistend customer service
Off-site stock and sales monitoring for Franchise Owners
Automatic reporting of branch sales to Head Office to lessen paperwork
Security and audit trail for incoming and outgoing inventory
Better and faster service to San Mig Food Ave customers
With Alliance WebPOS, San Miguel Food Avenue plans to increase its visibility with an additional 40 branches by the end of 2014. More outlets will open soon within key Petron Stations and other major cities around the country.
About San Mig Food Ave
San Mig Food Ave began as San Mig Food Shop. With San Miguel Corporation's diversification and acquisition of Petron, Petron Treats (the convenience store of Petron) was transferred under the management of San Miguel Foods, Inc. All of the Petron Treats in the prime locations of Petron Gas stations were all converted to San Mig Food Ave. San Mig Food Ave is continuing its expansion not just in Petron gas stations but also in high-traffic commercial areas as a stand-alone convenience store.
About Alliance Software
Alliance Software, Inc. is a global application development outsourcing company. Alliance was established in 2000 and has since grown to become one of the Philippines' largest and most respected independent software development outsourcing company. Alliance's delivery model is anchored on both on-shore and off-shore approach stressing on effective use of our key strengths in our people, process and technology. As part of Alliance's strategic delivery model, Alliance have established offices in the key markets of Tokyo, Manila and Cebu.