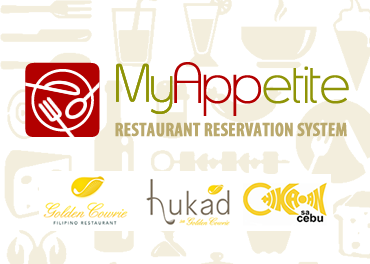 Three local favorites, Golden Cowrie, Hukad and Chika-an sa Cebu(Lahug branch) are now on MyAPPetite. MyAPPetite allows diners to make table reservations more convenient than ever. The first of its kind in the country, the restaurant reservation app can be downloaded from Google Play by diners for free or can be accessed through any browser at www.myappetite.com.ph.
A customer simply selects the restaurant, reservation date, time and the number of seats. A reservation code is automatically issued to the customer to be presented to the waiting attendant on the day of the reservation.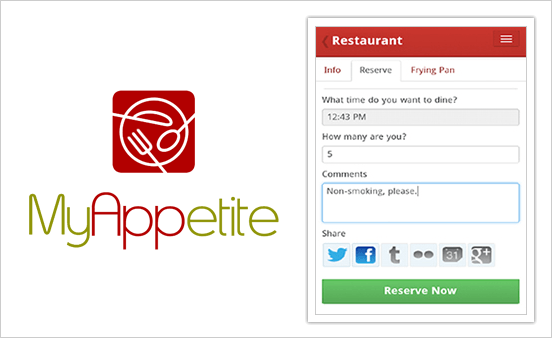 MyAPPetite's back-end portal, accessed only by the establishment, lists reservations made and corresponding codes in real-time. It also adds reservation dates to the customer's mobile calendar and sends email notifications to both establishment and customer so as not to last track of the reservation.
Dining reservations are now hassle-free with MyAPPetite! For interested establishments and product demonstration, kindly contact Alliance Software at 5054437 or email info@alliance.com.ph.
Download the app here





or access it through www.myappetite.com.ph.