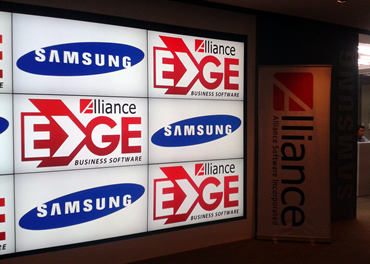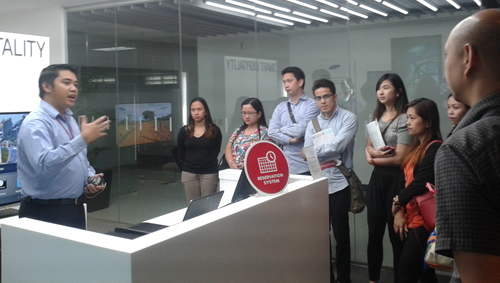 Alliance Software in partnership with Samsung Philippines have invited key samsung distributors for the 4th leg of Alliance EDGE Talk Series this year concentrating on mobile and browser based applications.
The event was held at Samsung Philippines Business Center, 10/F Science Hub 4 Bldg., Mckinley Hill, Taguig City, Metro Manila. Showcasing the latest in mobile technology, Samsung and Alliance highlighted key mobile devices and EDGE solution that are designed for small, medium and enterprise businesses.
TJ Luna, Alliance AVP also shared a short talk introducing the Alliance EDGE Business suite focusing on how each solution can address the common pain points of a growing company.
Alliance POS Mobile Ordering (WebPOS-Mobile)
- Prevent queue and take orders directly from the guest's table.
Alliance POS Mobile Cashier (WebPOS-Mobile)
- Record sales from field agents
- Consolidate sales from in-store and events transactions
Alliance Standalone Advertisement Module
- Cost effective way to send out your marketing message without investing on additional infra.
Alliance CRM on Mobile (SugarCRM)
- Manage your customer relationships from mobile devices
- Get Updated customer records, deal status and progress in realtime from field agents.
Alliance Bus Reservation System (BRS)
- Prevent long lines and allow passenger to book and pay their ticket online.
Alliance Restaurant Reservation System (MyAppetite)
- Avoid the hassle of calling for reservation and book a table directly from phone thru a FREE mobile app.
Alliance Web Human Resource Information System (Web HRIS)
-Web-based portal for self-service HR forms that will help HR focus on more important tasks.
Alliance Website-as-a-Service (WAAS)
- Avoid the hassle of hiring and maitaining software programmer just to setup and maitain a website.
- At a fixed monthly fee, Alliance can setup and maitain a professional website for any businesses.
Ken Chong, Alliance AVP also shared Alliance Professional Services for ground up projects and identified key software development approach and recent deployments/projects that can address the market's requirement for outsource services and IT staff augmentation.
With Alliance Software's expertise in the application development/business process and Samsung's years of experience in the mobile industry, the Alliance EDGE Business suite is the best next step for companies who are ready to go mobile.