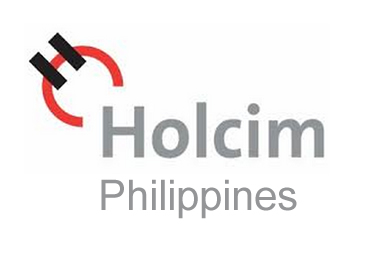 Holcim Philippines upgraded their existing in-store application to the Alliance WebPOS and Alliance Accounting System for its new Holcim Hub Stores in the Philippines. A total of 17 stores have been rolled out. These stores are mainly located in the Luzon area.
Alliance Software, Inc. partnered with Fujitsu Philippines, Inc. in this project with Holcim Philppines. Fujitsu's proposal involves the delivery of an end-to-end managed service solution to Holcim Philippines. The entire managed service solution involves infrastructure, applications, implementation and IT support. Alliance's role is to implement an integrated solution from the point of sale down to the back end accounting system. The entire system will allow Holcim to receive real time sales, inventory and key accounting information in real time thereby allowing an enhanced and intelligent decision making process.
Below are some of the key benefits of implementing Alliance WebPOS & Accounting System for Holcim Hub Operations:
Real time access to latest reports from branch level to head office without the need to manually consolidate data from each site.
Integration with Alliance Accounting system to handle accounts receivable, inventory management and purchase request on a branch level.
Central monitoring and generation of financial data by consolidating accounts receivable, accounts payable, inventory and general ledger entries from the head office. Currently, Holcim Hub has 17 stores within Metro Manila and nearby key provincial cities as it plans to expand rapidly starting this year to meet the ongoing demand to provide the best in home building solution and consultancy services to its customers and industry partners.
About Holcim Philippines
Holcim established its presence in the Philippine cement industry in 1974. Today, Alsons Cement Corporation and Union Cement Corporation have come together to move forward as a stronger Holcim Philippines.
Maintaining its unique homegrown identity and heritage of strength, resilience and consistent financial performance while taking advantage of the support and resources of a global brand. Nationwide, we are powered by a strong workforce that forms part of the global network, as well as a worldwide resource of innovative minds.
About Holcim HUB
Holcim "Helps U Build" or HUB in short is the innovative business concept of Holcim, positioned to respond to the needs of the market by being their best partner in providing home building solutions, allowing them to save time, effort and money.
About Fujitsu Philippines, Inc.
Fujitsu Philippines Inc. (FPI) is one of the country's leading Information and Communications Technology (ICT) system integrators. Our local knowledge comes from almost 40 years of operations in the Philippines, while our global expertise comes from our affiliation with Fujitsu Ltd. of Japan, an international leader in computers, telecommunication, electronic components, software and services.
About Alliance Software
Alliance Software, Inc. is a global application development outsourcing company. Alliance was established in 2000 and has since grown to become one of the Philippines' largest and most respected independent software development outsourcing company. Alliance's delivery model is anchored on both on-shore and off-shore approach stressing on effective use of our key strengths in our people, process and technology. As part of Alliance's strategic delivery model, Alliance have established offices in the key markets of Tokyo, Cebu and Manila.