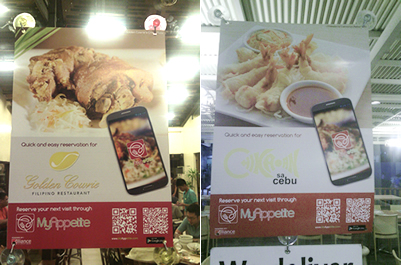 Alliance Software and partner MyAPPetite establishments such as Golden Cowrie, Hukad and Chika-an have now put up MyAPPetite posters in stores to promote the country's first restaurant reservation app to smartphone users who love to dine out in the metro.
The marketing collateral which comes with a custom photo from the restaurant's menu, is given to establishments who will sign up to MyAPPetite. QR codes are printed on the posters to make downloading of the app quick and ready to use. It gives users the option to use their Facebook account to login and make reservations that easy.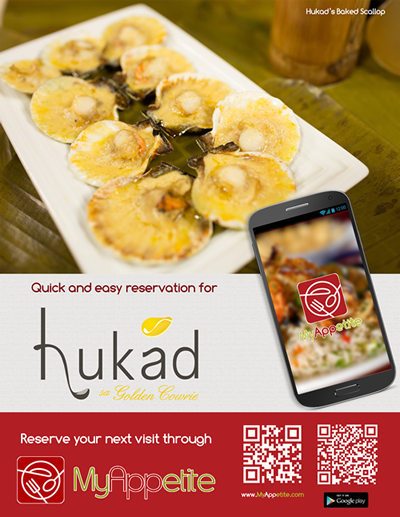 To learn more about MyAPPetite, like MyAPPetitePH on Facebook and follow MyAPPetitePH on Twitter.
You can also send an email to info@alliance.com.ph or call +63-32-505-4437