Alliance EDGE now launches its latest version of the Payroll system, the Alliance Payroll Lite. Off from the Payroll Full version which manages a large workforce and multiple companies in a single system, the Payroll Lite is the perfect version for start up companies with less than 100 employees. It includes the following features that will help you manage your time, money and your people: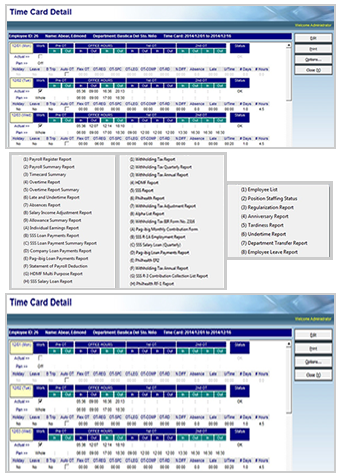 201 management
Hourly, daily and monthly basic rate types
Weekly, semi-monthly and monthly payroll schedule release
Taxable and non-taxable allowances
Multiple shift schedules
Management of leave, overtime, income adjustments, loans and deductions
Fully automated time card and payroll computation
Supports select timecard keeping machines such as biometrics and RF cards
Payslip printing and hr, payroll and government reporting
Bank exporting to support ATM payroll
Implementation and usage is achieved in as fast as 2 weeks with a price that's half the cost of the Full version!
Learn more about Payroll Lite now. Send an email to info@alliance.com.ph or call +63-32-505-4437 for Cebu and +63-2-747-3100 for Manila.