Coffee Bean and Tea Leaf (CBTL) Holdings has recently acquired an exclusive development agreement to franchise and develop Wingstop restaurant formats here in the Philippines. Wingstop Philippines has already opened 6 stores around Metro Manila and will be adding 4 new stores in the coming months.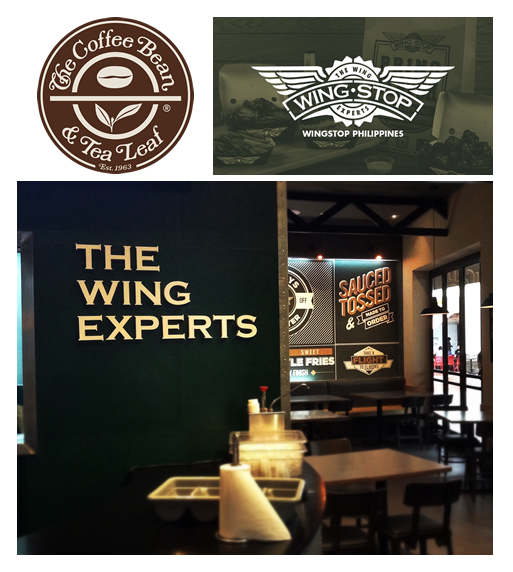 As CBTL implemented Alliance WebPOS for its coffee shop chain, Bistro and Red Box, expansion to other brands such as Wingstop is faster and more efficient. With Alliance WebPOS, Wingstop is able to utilize existing server and infrastructure allowing implementation of new stores as easy as installing a new app. Having one central application to manage and monitor performance of CBTL brands provides a new perspective never before achieved using out-dated LAN-based POS systems.
Wingstop have also enabled Alliance WebPOS Ads module to centrally manage Advertisements, Announcements and RSS feeds direct from the head office without the need to manually update cashier folders individually. This in effect allowed Wingstop's marketing team to cross market and send out marketing announcement on demand or on schedule ensuring immediate roll outs of their marketing activities.
As not all POS applications are the same, Alliance WebPOS is flexible and customizable. Alliance WebPOS can be implemented on fast food environment and fine dining operation all with the same back end tool. Menu management and order process is also customizable to give Wingstop patrons the option to customize their orders based on many different chicken wings flavour. This gives customers a different meal experience every time!
Alliance WebPOS will be there to help ensure stores are provided with the right tool and technology and is a proud partner to Wingstop's growth in the Philippines.
About Wingstop Philippines:

Wingstop is all about one thing: FLAVOR. Whether it's through our 9 signature sauced-and-tossed flavors, through our six awesome dips, or through our range of delicious sides, flavor comes through everything we do.

WE KEEP IT REAL, with everything always cooked-to-order and served piping hot for an experience unparalleled anywhere else. Flavor is who we are, and flavor is what we bring to the table.

URL: http://wingstop.com.ph
About Alliance WebPOS

Alliance WebPOS is a web-based point of sales system (POS) using Software as a Service (SaaS) architecture to provide centralized hosting allowing you fast and easy access anytime, anywhere. It downloads a very small client footprint that runs natively giving you nice and user friendly experience like other installed application. It can run on Windows, Linux, and Macintosh platform providing you maximum saving against unnecessary hardware setup, maintenance and administration cost.

URL: www.alliancepos.net