More MyAPPetite posters have now been rolled out and mounted on restaurants on board the country's first restaurant reservation app. Each poster showcases mouth watering images of some of the restaurants' bestsellers.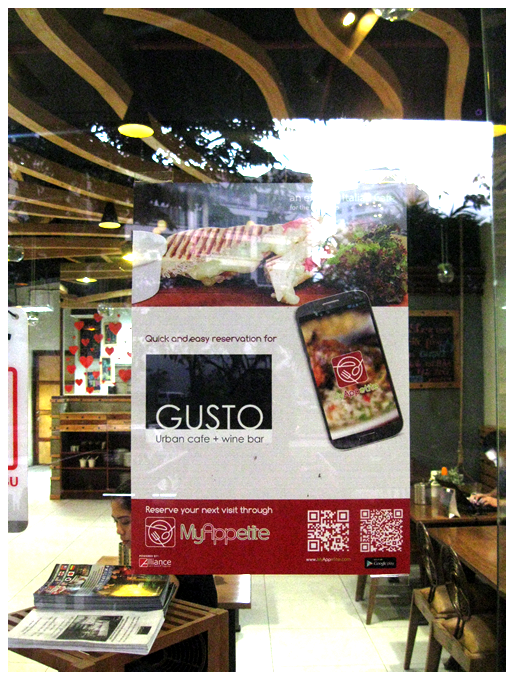 Posters can now be found at the IT Park and Cebu Business Park branches of Gusto Urban Cafe and Wine Bar. Lahug's Orange Karenderia and Pino Restaurant have also put out the MyAPPetite posters featuring QR codes to help customers easily download the app or to easily open the app's website.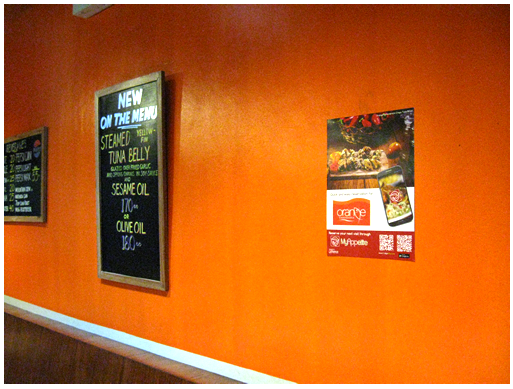 MyAPPetite, is an easy to use restaurant reservation app where potential diners can search or scroll through a list of restaurants subscribed to the app. When a restaurant is selected, the customer only has to fill out the reservation date, time and number of seats. With one click of a button, the customer automatically receives the reservation code to be used as a reservation ticket. No calls, no queues. It is as automatic as that. Restaurants are also able to monitor the reservations received through the app with the MyAPPetite Admin Panel. Available reservation slots can be set differently for multi-branched restaurants.
To know more about how your restaurant can subscribe to MyAPPetite, send an email to info@alliance.com.ph or call (032) 5054437.