The last quarter of 2015 was an exciting time for the Cebuano shopper as 2 major shopping malls opened just a few weeks apart. SM Prime Holdings opened its 55th mall in the country, the SM Seaside City Cebu, last November 27, 2015. As the 8th largest shopping mall in the world, it features almost 450 retail stores and restaurants of local, national and global brands in its 30-hectare area at the South Road Properties.
Robinsons Galleria Cebu on the other hand, opened its wide glass doors last December 10, 2015. It is the 3rd Robinsons mall in Cebu and houses 200 stores and restaurants from local to international brands in its lush and homey garden interiors.
Both of these major shopping malls require sales data from their tenant stores and restaurants as part of their tenant monitoring requirement. The Alliance WebPOS, a cloud-based point-of-sale software which lets you access your sales data at anytime, anywhere, is equipped to support both SM and Robinsons required formats. Clients, both new and existing, will surely find it easy to implement and use Alliance WebPOS in their SM Seaside and Robinsons Galleria branches.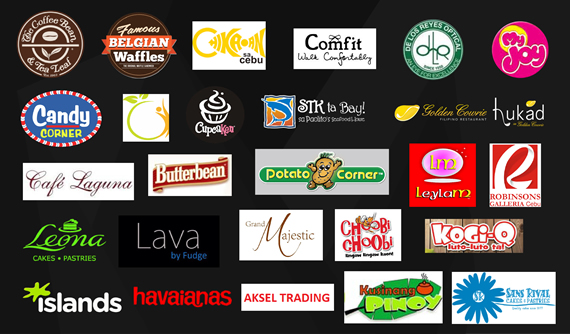 New to Cebu shores are Alliance WebPOS clients Buzz Café and Sans Rival. Both are located in Robinsons Galleria. The said mall is also an addition to the growing branches of Kusinang Pinoy and Aksel Trading.
Longtime clients of Alliance WebPOS such as Chika-an sa Cebu, Kogi-Q and Leylam Shawarma have also opened in both Robinsons Galleria and SM Seaside.
Adding to the list of longtime clients now in SM Seaside are local favorites Butterbean, Lava, Cupcake Ken, Famous Belgian Waffles, Candy Corner, Potato Corner, MyJoy Grand Majestic, Choobi Choobi and Golden Cowrie.
Retail stores are not to be outdone as Comfit, Delos Reyes Optical, Island Souvenirs and Havaianas have opened shop in the same mall with the Alliance WebPOS Retail version.
International brand, Coffee Bean and Tea Leaf, with over 100 Alliance WebPOS terminal installations across country, has also opened a new branch at the SM Seaside.
Alliance Software is one proud partner to these clients as the dining and shopping experience in Cebu reaches new heights.
To know more about Alliance WebPOS, you can email info@alliance.com.ph.