ESL or English as a Second Language is one of the thriving industries in the Philippines with its large English-speaking population. Being the third largest English-speaking nation, the country has positioned itself as the most affordable location attracting foreign-based ESL institutions to open its businesses here.

One of largest ESL schools in the Philippines is QQ English. Established in 2009, this Japan-based ESL school caters to the Japanese, Arab and European students learning to speak conversational and business English. With about 700 English-teaching professionals and 2 branches in Cebu, the establishment boasts a reliable one-on-one teaching program to help its students easily speak English on a daily basis. As the influx of overseas students increases, QQ English addresses the demand by increasing its human resource to maintain its one-on-one teaching program.
However, this expansion poses a challenge to the Human Resource and Payroll management. Keeping up with the payroll lead-time for 700 employees for 2 branches requires a solution that can automatically compute all of the 700 employees' timelogs and payroll with minimal manpower to perform such accounting task.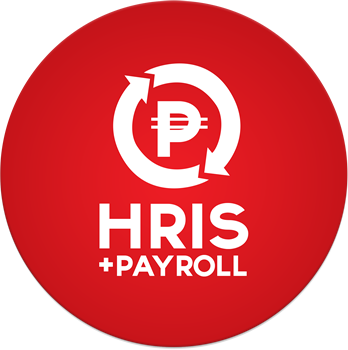 This is where the Alliance HRIS + Payroll address such challenge for QQ English. With Alliance HRIS, an online self-service portal, employees just log-in to apply their leaves and overtime for Supervisor approval in a click. Approved applications from HRIS and timelogs from timekeeping devices are integrated with the Alliance Payroll, the back-end system that reconciles and computes all time card and payroll-related earnings and deductions of each employee. With one-click, Alliance Payroll computes for the 700 employees' entire payroll, emails out all of the payslips, produces bank and government remittance files and reports eliminating the clerical pain points of payroll processing.
Businesses with large workforce like QQ English should no longer worry about spending too much time and effort on payroll processing every 15 days. With Alliance HRIS + Payroll, they can now put in their efforts to managing their best asset, the human resource.
Other key features of Alliance HRIS + Payroll are:
Unlimited employee access to web and mobile HRIS
Email notification to Approver when an application has been submitted by an employee
Performance Appraisal, Merit Rating and Grievance Forms
Third party time keeping machine support
Confidential employee setup
Mltiple employee rate type, schedule and employment type support
Multiple allowances, leaves, overtime, deductions, loans, income, bonus and shift setup
Auto-annualization capabilities
HR, Timecard, Payroll and Government Reports which can be filtered for any period or month, employee, section, department or company
Supports multiple companies, employees and master records for setup
To learn more about Alliance HRIS + Payroll, send an email to info@alliance.com.ph