One of the firsts of Aboitizland commercial district development, the Pueblo Verde, also coined as "Mactan's complete commercial hub" and "the go-to-place for great deals", is now on Alliance Tenant Monitoring System.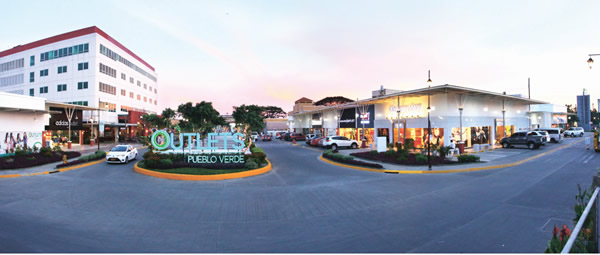 This system allows Pueblo Verde management:
Checks the daily sales data of tenants in real-time, transacted thru Alliance and non-Alliance WebPOS.
Save on time and lessen the hassle of getting data from the tenants, as the management can access the captured data at the sub server at Pueblo Verde satellite office and the data will then be transmitted to the main server at Aboitizland Head Office.
Enhances the evaluation process for each tenant's sales performance and the whole commercial district performance as well, as this system can also show the daily foot traffic thru the daily sales. In return, it helps the tenants to generate more revenue and increase their bottom line based on the sales evaluation.
Engaging in business information solutions will provide you an unrivaled array of digital solutions and tools for today's aggressive competition in the global business community.
The Alliance Tenant Monitoring System for Aboitizland – Pueblo Verde, kicked off last August 2015 and it run live last October 2015. Clients hooked to the Alliance Tenant Monitoring System are:

For more information on how you can start your business using Alliance Alliance Tenant Monitoring System, you may contact us below:
| | |
| --- | --- |
| Cebu Head Office | +63-32- 505-4437 / +63-32- 231-4219 / +63-32- 238-3260 |
| Manila Office | +63-2-706-5077 / +63-2-239-5031 / +63-2-239-5083 |
| Email Address | info@alliance.com.ph |
About Alliance Software Inc.:

Alliance Software, Inc. is one of the Philippines' largest independent Filipino software development and business solutions company.
Alliance Software, Inc. is a global IT services and solutions company. Alliance was established in 2000 and has since grown to become one of the Philippines' largest and most respected independent Filipino IT Services and Solutions company. Alliance's delivery model is anchored on both on-shore and off-shore approach stressing on effective use of our key strengths in our people, process and technology. As part of Alliance's strategic delivery model, Alliance have established offices in the key markets of Tokyo, Cebu and Manila.

Please visit: www.alliance.com.ph
About AboitizLand, Inc. :

AboitizLand, Inc. remains one of the country's most trusted Cebu real estate developers, serving the global Filipino in a responsive and responsible way. Over its twenty-year history, AboitizLand has established many projects and continues to innovate to meet the discriminating needs of its diverse markets – from the young and upwardly mobile, young couples, growing families, non-Cebu natives who wish to establish an address in the city to the international Filipino community and the overseas Filipino workers.

Aboitiz Land Website: www.aboitizland.com