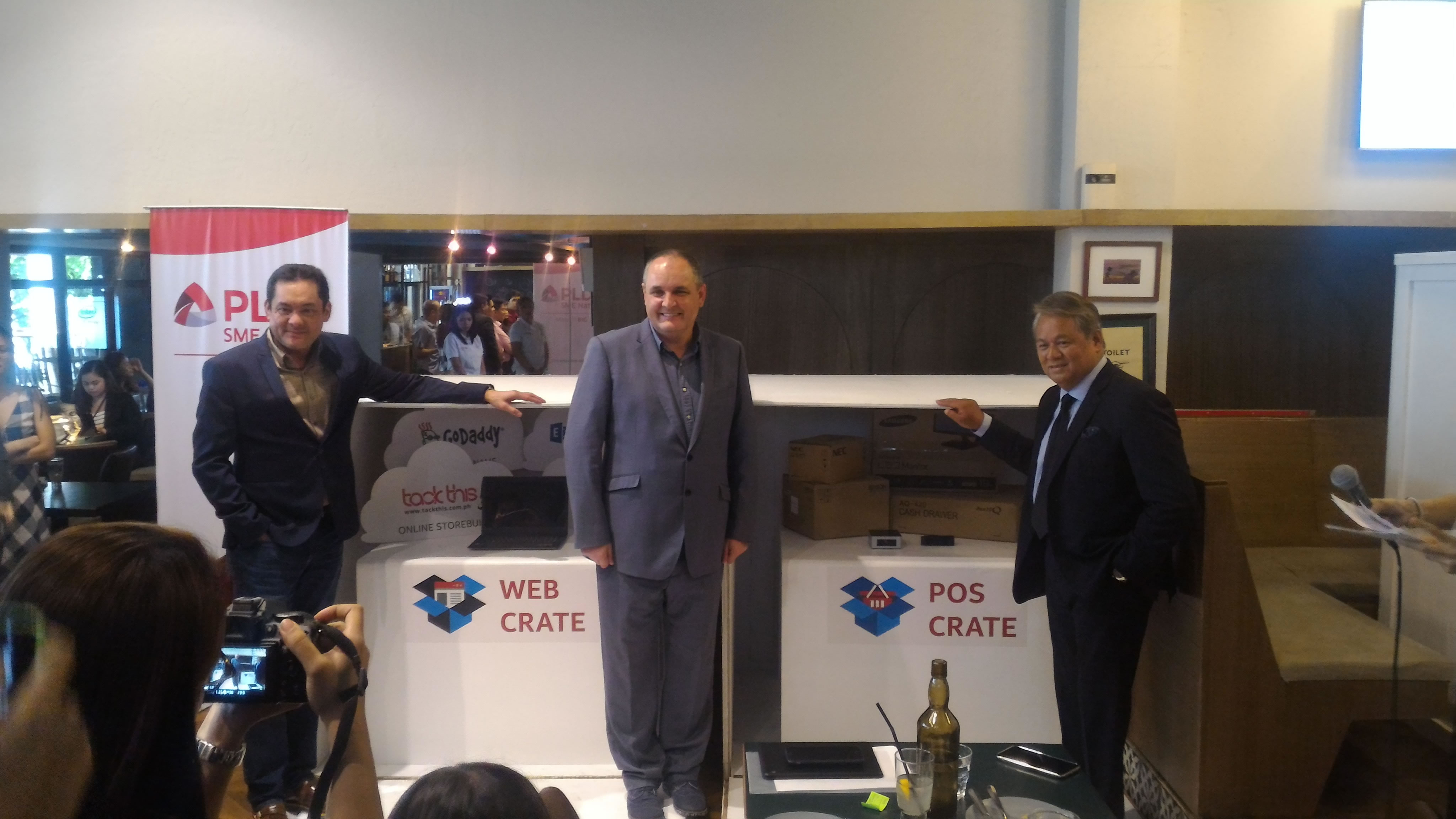 PLDT SME Group thru the partnership with Intel Philippines will be co-distributing Intel powered devices bundled with business solutions to the Micro and Small to Medium Enterprises (MSME).
During the event, Intel and PLDT SME highlighted the ff key intel devices to be offered to the MSME market.
NUC Mini PC re-imagines the desktop PC into a pint-sized package so that you can use for any type businesses.
The Intel Compute Stick is a tiny device the size of a pack of gum that can transform any HDMI* TV or display into a complete computer.
PLDT also identified business solutions that can be bundled with intel hardware tagged as crates.
The PLDT Cloud POS crate allows business owners to automate tedious tasks such as recording of sales and inventory, along with simple data analysis tools to make this data more useful.
The website building crate gives MSMEs easy to use website tools that allow them to provide a digital shop front as well as increase customer engagement.
The connectivity crate is aimed at smarter conferencing enabling business owners to communicate with partners and clients.
As one of the partners of PLDT SME, Alliance Software Inc provides the cloud-based point of sales system that works with Intel's NUC and Compute Stick. By leveraging the power of cloud processing, PLDT SME Cloud POS does not require heavy processing and sophisticated devices to run. PLDT SME Cloud POS also runs offline to allow uninterrupted store operation in case of internet downtime.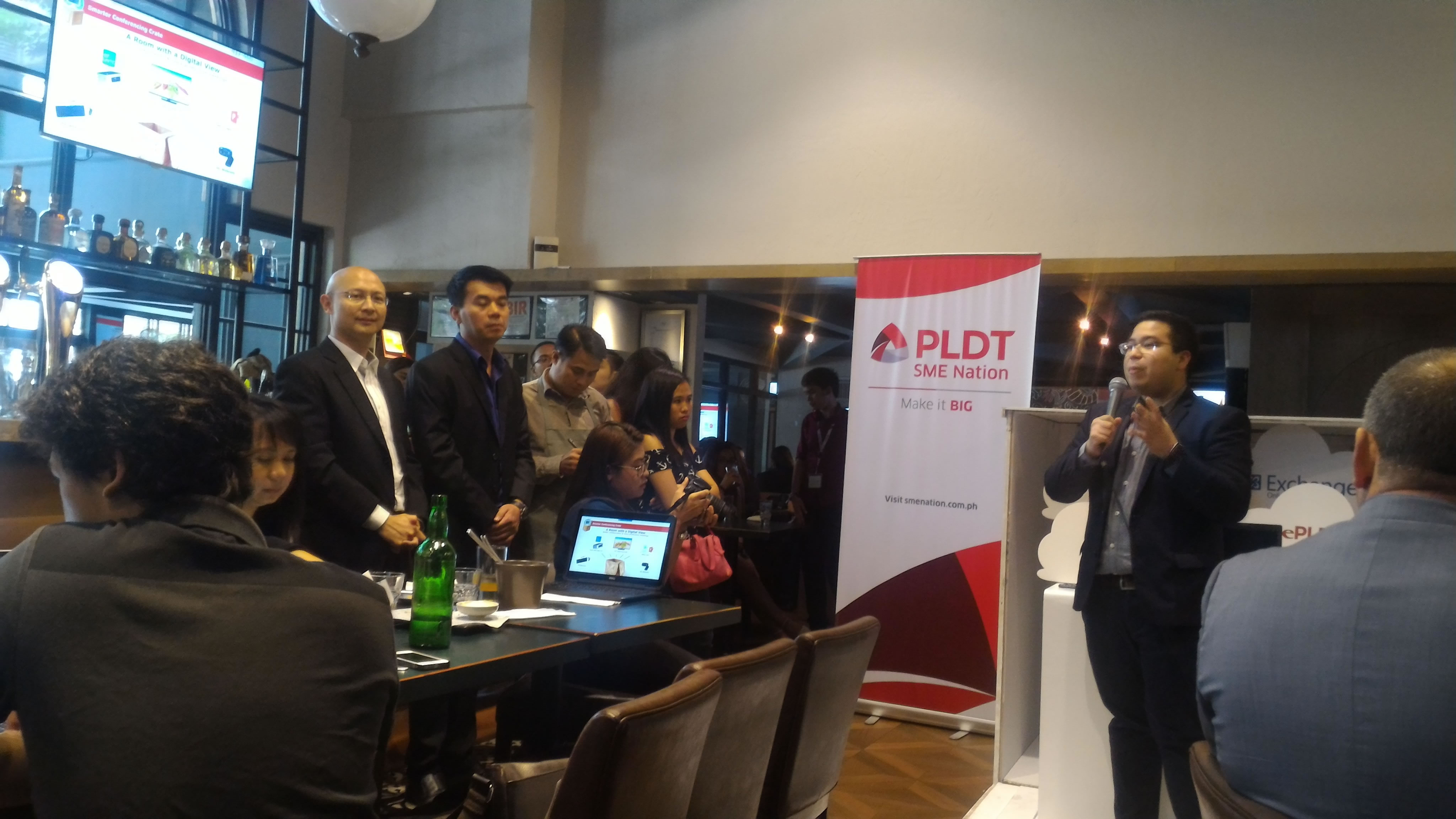 In summary, the ability of PLDT Cloud POS to work with the latest Intel units will be a clear advantage for micro and small to medium enterprises by deploying space saving and cost effective POS solution for their store automation needs.
About PLDT SME :

Since its founding in 2008, PLDT SME Nation has been providing entrepreneurs with technologies suited for their needs – from business-enabling voice, broadband and mobility solutions to more sophisticated enterprise-level ICT and Cloud services that help gear towards the future – all riding on our robust nationwide infrastructure. The company is committed to serving Filipino entrepreneurs by giving them access to mobility, connectivity, support, and hardware – all tailored to meet the needs of enterprises of all sizes. With a wide array of technology tools and solutions dedicated to take MSMEs to the next level, business owners are given the opportunity to take their ventures to even the global e-commerce market and make it big in their respective industries.

For more information about PLDT SME, visit www.smenation.com.ph
About INTEL Philippines :

Intel Philippines has been the nation's leading exporter for the last five years and has won many awards, including two consecutive years of being named the Top Sectorial Export Performer and the number-one Philippine company in the USD 100 million Export Club by the Export Development Council. Intel has invested a total of more than USD 1 billion in the Philippines, has developed a highly skilled workforce of over 6,500, and has won numerous local and regional awards for personnel development. The Philippines' 7,101 islands in the western Pacific Ocean are known as the place where "Asia wears a smile."

Aboitiz Land Website: www.intel.com
About Alliance Software Inc.:

Alliance Software, Inc. is one of the Philippines' largest independent Filipino software development and business solutions company.
Alliance Software, Inc. is a global IT services and solutions company. Alliance was established in 2000 and has since grown to become one of the Philippines' largest and most respected independent Filipino IT Services and Solutions company. Alliance's delivery model is anchored on both on-shore and off-shore approach stressing on effective use of our key strengths in our people, process and technology. As part of Alliance's strategic delivery model, Alliance have established offices in the key markets of Tokyo, Cebu and Manila.

Please visit: www.alliance.com.ph
For more information on how you can start your business using CloudPOS, you may contact us below:
| | |
| --- | --- |
| Cebu Head Office | +63-32- 505-4437 / +63-32- 231-4219 / +63-32- 238-3260 |
| Manila Office | +63-2-706-5077 / +63-2-239-5031 / +63-2-239-5083 |
| Email Address | info@alliance.com.ph |