To be ahead of competitors, information is key. Important data should be available anytime and anywhere you need it.
Alliance has recently updated the Alliance Headquarter Mobile (HQM) interface. This allows user to access data easier and faster compared to previous releases via the mobile phone. This is a major overhaul of the mobile interface as this will be the foundation of all new features to be added on upcoming updates.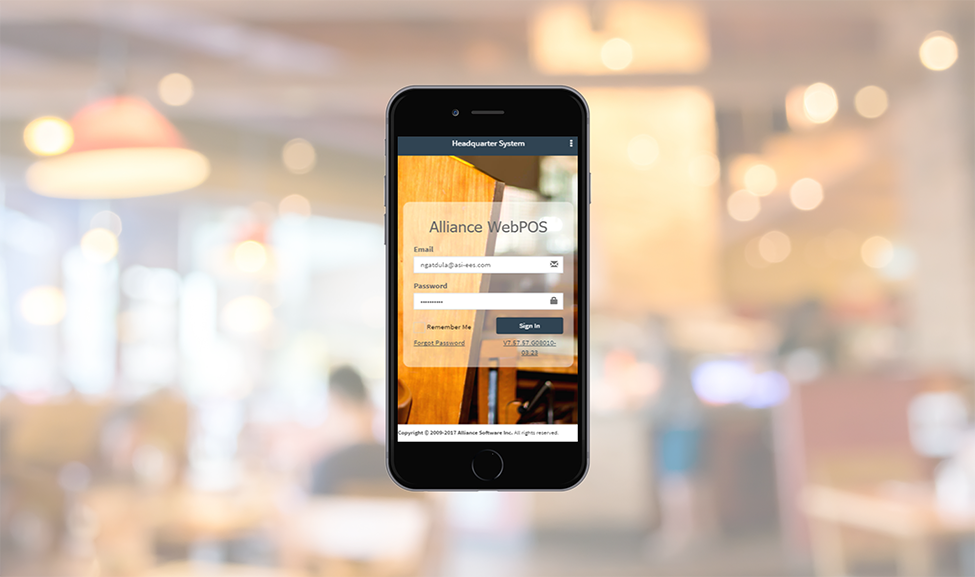 Some of the new features added:
Easily shift from one company to another without logging out
Redesigned dashboard to have easy navigation using swipe and double tap
Advance filter for sales reports
Access to inventory count across all or individual warehouses
Quick search for inventory item that shows latest count
Stock Ledger
This tool comes as a value added feature included as part of the Alliance WebPOS package. By allowing store operators to have access to this, sales and inventory management just got a lot more convenient.
Benefits to business owners:
Generate more revenue as owners can decide quickly if a re-order is necessary based on updated stock count and sales movement
Prevent unnecessary cost due to over or under purchases since sales data is available anytime
Easily expand as you can now monitor performance of your business across all branches.
About Alliance WebPOS

Alliance WebPOS is a web-based point of sales system (POS) using Software as Service (SaaS) architecture to provide centralized hosting allowing you fast and easy access anytime, anywhere. It downloads a very small client footprint that runs natively giving you nice and user friendly experience like other installed application. It can run on Windows, Android and Mac platform providing you maximum saving against unnecessary hardware setup, maintenance and administration cost.

About Alliance Software Inc.

Alliance Software, Inc. is one of the Philippines' largest independent Filipino software development and business solutions company.

Alliance Software, Inc. is a global IT services and solutions company. Alliance was established in 2000 and has since grown to become one of the Philippines' largest and most respected independent software development outsourcing company. Alliance's delivery model is anchored on both on-shore and off-shore approach stressing on effective use of our key strengths in our people, process and technology. As part of Alliance's strategic delivery model, Alliance have established offices in the key markets of Tokyo, Cebu and Manila.

URL: www.alliance.com.ph
For more information on how you can start your business automation, you may contact us below:
| | |
| --- | --- |
| Cebu Head Office | +63-32- 505-4437 / +63-32- 231-4219 / +63-32- 238-3260 |
| Manila Office | +63-2-706-5077 / +63-2-239-5031 / +63-2-239-5083 |
| Email Address | info@asi-ees.com |