Alliance Software Inc. continues to strengthen its position on the business market with its partnership with the leading global accounting software SAP.
Alliance WebPOS is now an OEM partner of SAP's B1. Together, Alliance and SAP released the newest integrated retail POS + Financial solution last July 19 and July 27 held at Cebu and Makati. The launching event was headed by Strategic Sales Manager SAP Philippines, Ms. Angel Denopol and Alliance End to End Solutions Senior Product Specialist, Nino Gatdula, whom emphasized the benefits of the newest retail solution.
The partnership with SAP targets MSME's, primarily by offering customers opportunities to take advantage of the same technologies available to the bigger companies. Among the highlights of the launching event was the reestablishing of Alliance Software Business Solutions, Alliance Software's business automation suite.
Alliance Edge is designed to provide the latest technology for Retail, Cloud Systems, ERP, Workplace Productivity, and Professional Services that can empower every business and be a step ahead in the market. With the campaign "Take Lead with Alliance Edge", customers can now have the authority to worry less and do more, and concentrate on things that really matter in every thriving business.
Cebu Launching Event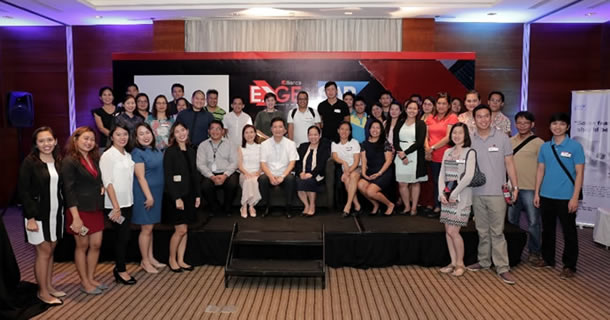 Take Lead with Alliance Edge launching in Cebu City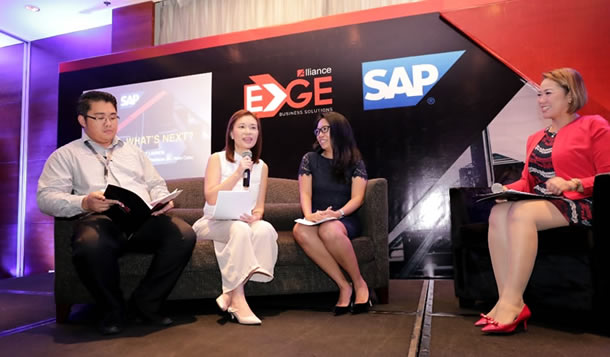 Left to right: Nino Gatdula (Alliance Edge Senior Product Specialist), Shirly Go (Owner of ITECH), Ma. Angel Denopol (SAP Senior Strategic Sales Manager), Mafe Castillo (Host)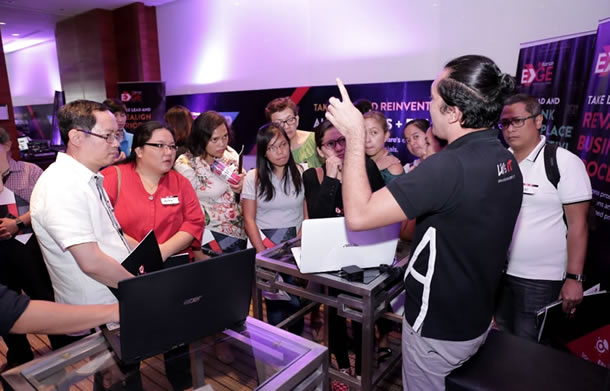 POS+Financials Demo Station
Manila Launching Event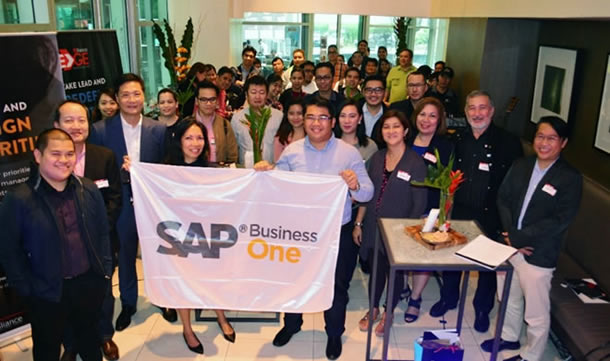 Launching event at the Museum Café in Makati City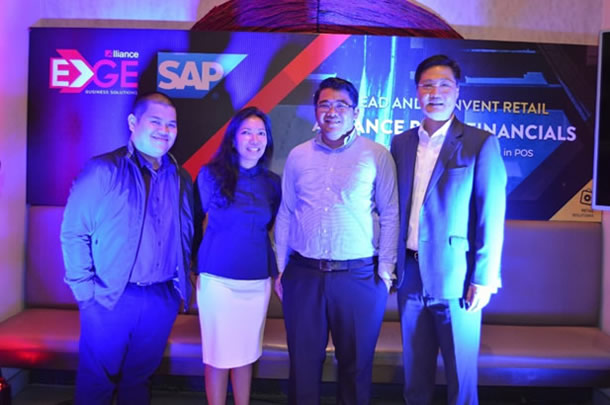 Left to right: Te Jay Luna (Alliance End to End Sollutions AVP), Angel Denopol (SAP Senior Strategic Sales Manager), Nino Gatdula (Alliance End to End Solutions Senior Product Specialist), Robert Cheng (Alliance Software Inc CEO)
About SAP

SAP is the world's largest business software company – founded in 1972 and headquartered in Walldorf, Germany. We serve some of the most amazing customers – and we always have exciting projects on the go. Our mission is to Run Simple, and we're big on using our technological and business know-how to make the world a better place. For more information about Microsoft, visit https://www.sap.com

About Alliance Software Inc.

Alliance Software, Inc. is one of the Philippines' largest independent Filipino software development and business solutions company.

Alliance Software, Inc. is a global IT services and solutions company. Alliance was established in 2000 and has since grown to become one of the Philippines' largest and most respected independent software development outsourcing company. Alliance's delivery model is anchored on both on-shore and off-shore approach stressing on effective use of our key strengths in our people, process and technology. As part of Alliance's strategic delivery model, Alliance have established offices in the key markets of Tokyo, Cebu and Manila.

URL: www.alliance.com.ph
For more information on how you can start your business automation, you may contact us below:
| | |
| --- | --- |
| Cebu Head Office | +63-32- 505-4437 / +63-32- 231-4219 / +63-32- 238-3260 |
| Manila Office | +63-2-706-5077 / +63-2-239-5031 / +63-2-239-5083 |
| Email Address | info@asi-ees.com |