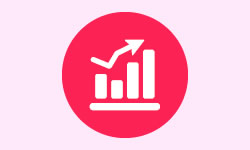 Alliance Software Inc and SAP Philippines recently launched Alliance POS + Financials. Alliance is the first SAP OEM provider in the country that provides a complete & end-to-end solution for the retail segment. Combining the local expertise of Alliance Software Inc and the global influence of SAP Business One, Alliance is set to cover new grounds and lead the business automation of Philippine based merchants.
The product launch was held at Radisson Blu Cebu City last July 20 and at Museum Cafe, Greenbelt, Makati City last July 27. The event was graced by the Strategic Sales Manager SAP Philippines, Ms. Angel Denopol who highlighted the significance of the partnership and its core message to partners and clients. Focusing on the strengths of a globally recognized ERP brand for the small and medium enterprises (SME) anchored by Alliance business suite on 3 major pillars - retail, productivity and cloud.
Alliance POS + Financial is a milestone solution is dubbed as "Your Retail and Financial System integrated into one powerful solution." Gone are the days where you need to spend time and valuable resources to coordinate with multiple vendors and consultants to connect retail store and back-end operations.
By implementing both Alliance POS + Financials, business owners are at ease and reap the following benefits:
Scale up their business thru expansion and business standardization.
Lower inventory & operational cost thru intelligent reporting and controls.
Increase revenue by aligning operation initiatives with store trends and customer buying patterns.
As a SAP OEM Partner, Alliance expertise in retail and software development is further strengthened and ASI offering for retail industry is more robust and complete. This partnership brings to the table synergy and focus help business to grow simple and efficiently.
Alliance WebPOS is a web-based point of sales system (POS) using Software as a Service (SaaS) architecture to provide centralized hosting allowing fast and easy access of sales and inventory data anytime, anywhere. Gain greater control with SAP Business One, business management software designed to grow with its clients. Trusted by over 55,000 companies in 150 countries, this single solution streamlines your key processes – from accounting and CRM to supply chain management and purchasing.
About SAP

SAP is the world's largest business software company – founded in 1972 and headquartered in Walldorf, Germany. We serve some of the most amazing customers – and we always have exciting projects on the go. Our mission is to Run Simple, and we're big on using our technological and business know-how to make the world a better place. For more information about Microsoft, visit https://www.sap.com

About Alliance Software Inc.

Alliance Software, Inc. is one of the Philippines' largest independent Filipino software development and business solutions company.

Alliance Software, Inc. is a global IT services and solutions company. Alliance was established in 2000 and has since grown to become one of the Philippines' largest and most respected independent software development outsourcing company. Alliance's delivery model is anchored on both on-shore and off-shore approach stressing on effective use of our key strengths in our people, process and technology. As part of Alliance's strategic delivery model, Alliance have established offices in the key markets of Tokyo, Cebu and Manila.

URL: www.alliance.com.ph