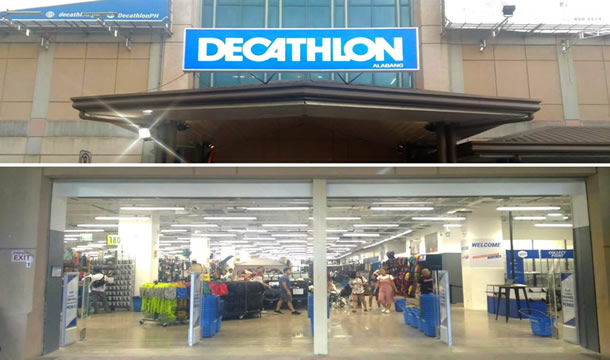 Decathlon, a French company and one of the world's biggest sporting goods retailers has opened its first store in the country and has partnered with Alliance WebPOS.
Decathlon's first branch in the Philippines opened last July 27, 2017 at the Festival Mall Alabang. The store carries more than 50 types of sporting equipment including Running, Cycling, Swimming, Yoga, Finishing, Hiking, Camping and a whole lot more.
Decathlon Philippines aims to "Makes sports accessible to Every Juan" by bringing joy to sports individuals across the world with their quality sports and outdoor products at a very affordable price.
Alliance Software's WebPOS technology will support Decathlon's Sales and Inventory System and shall record all the transactional data within the store for sales and product movement analytics to ensure that every customer will experience better retail experience and service.
About Decathlon

Decathlon is Europe's No. 1 Athletic concept and a network of innovative retail chain and brands providing enjoyment for all sports people. At Decathlon, 70,000 of us live our common Purpose on a daily basis: "to make the pleasure and benefits of sport accessible to all". In every country where we are present, we share a strong and unique company culture, reinforced by our two values: Vitality and Responsibility. At Decathlon, we place innovation at the heart of our activities: from research to retail, including design, production and logistics. Our twenty Passion Brand teams channel all their energy in to developing technical, good-looking and simple products, always at the lowest possible prices. These products are aimed at all sports enthusiasts, from beginners to experts, and are sold exclusively at Decathlon. For more information about Decathlon, visit https://www.decathlon.ph

About Alliance Software Inc.

Alliance Software, Inc. is one of the Philippines' largest independent Filipino software development and business solutions company.

Alliance Software, Inc. is a global IT services and solutions company. Alliance was established in 2000 and has since grown to become one of the Philippines' largest and most respected independent software development outsourcing company. Alliance's delivery model is anchored on both on-shore and off-shore approach stressing on effective use of our key strengths in our people, process and technology. As part of Alliance's strategic delivery model, Alliance have established offices in the key markets of Tokyo, Cebu and Manila.

URL: www.alliance.com.ph