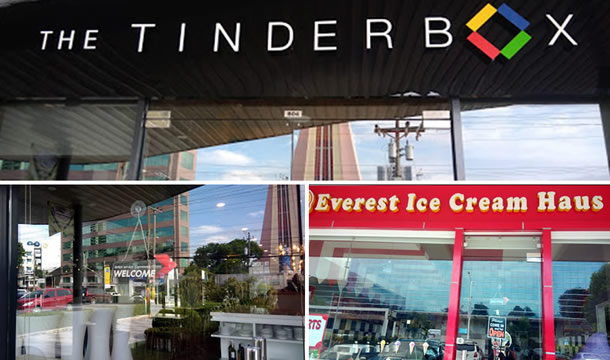 Be Proud! You can see more of the Alliance Edge Sign in more retail outlets.
Year 2017 has been a time of prosperity for Alliance as more and more clients all around the country have installed the Alliance Edge hanging door signage and door guide stickers. These marketing collaterals has been a very effective way to extend the brand and identity of Alliance Edge.
Customers who availed the business solutions offered by Alliance can now benefit on these marketing collaterals. Business Solutions offered by Alliance Edge includes Retail, Cloud, Professional Services, Workplace Productivity, and ERP.
The most recent patrons that installed the collaterals from Alliance Edge are the newly opened stores of Grillers Steakhouse located in Banilad, Tinder Box in Axis, Big Tom's Burger in Manduae, Pier Capitan Gourmet in Ormoc, and Everest Ice Cream Haus in Sm Seaside.
Visit www.asi-ees.com to know more about Alliance Edge.
About Alliance Software Inc.

Alliance Software, Inc. is one of the Philippines' largest independent Filipino software development and business solutions company.

Alliance Software, Inc. is a global IT services and solutions company. Alliance was established in 2000 and has since grown to become one of the Philippines' largest and most respected independent software development outsourcing company. Alliance's delivery model is anchored on both on-shore and off-shore approach stressing on effective use of our key strengths in our people, process and technology. As part of Alliance's strategic delivery model, Alliance have established offices in the key markets of Tokyo, Cebu and Manila.

URL: www.alliance.com.ph