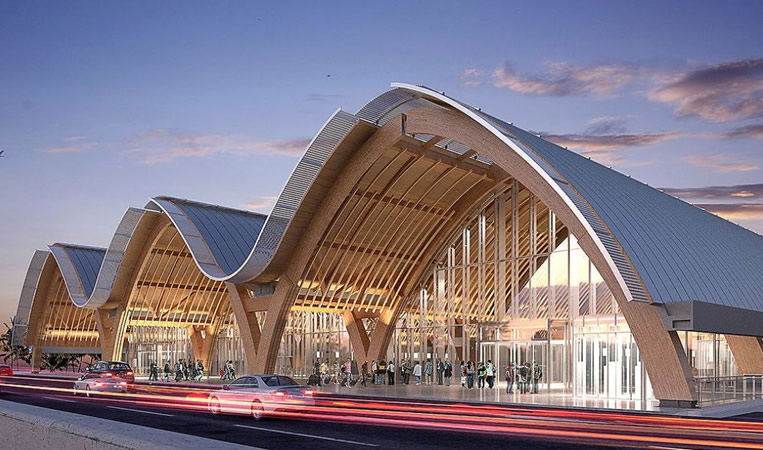 Alliance Software, Inc. is the retail solutions provider for the retail and food operations on the newest "resort-themed" airport Terminal 2, also known at T2, in Mactan Cebu. Scheduled to open in July 1, 2018, the new international airport terminal will experience retail Food & Beverage shops running on Alliance WebPOS. The Alliance WebPOS is a web-based point of sales system (POS) with centralized hosting on Microsoft Azure allowing fast and easy access anytime, anywhere and with superior performance and stability.
The F&B sector of the newest terminal will be operated by SSP Group, a global F&B brand operator with over 125 airport locations worldwide that includes, among others, Heathrow Airport in London, New York's JFK Airport and, by July 1, at T2 of the Mactan International Airport in Cebu.
On top of the WebPOS retails system, Alliance Software, Inc. will also be integrating the non-food retail system to SAP B1 allowing for full integration of the retail system from front end sales down to financial and accounting information.  Alliance Software, Inc. is the only accredited retail OEM partner for SAP in the Philippines.
As the newest terminal opens on July 1, 2018, an initial of 9 outlets with a quick-service and terminal service set-up will be available for F&B sector while non-food sector will be fully operational on its opening.
Highlights of this implementation include multiple cashier stations, kitchen monitoring stations, and mobile order taking terminals.
About Alliance Software, Inc. Alliance Software, Inc. is a global IT services and solutions company with offices in Cebu, Manila and Tokyo. The Alliance WebPOS is a flagship retail solution developed and licensed by Alliance Software, Inc. with over 5,000 terminals deployed in leading retailers nationwide in the Philippines.
Alliance Software, Inc. is a long time proud partner of the Mactan Cebu International Airport's (MCIA). For Terminal 1, Alliance Software installed and administered the Enhanced Tenant Management System allowing MCIA management to seamlessly connect to the various POS terminals of the various retail tenants in the airport and consolidate required sales and inventory information.
Visit www.asi-ees.com to know more about Alliance Edge.