December 14, 2017
Alliance Software joins Microsoft and WSI - Visayas Roadshow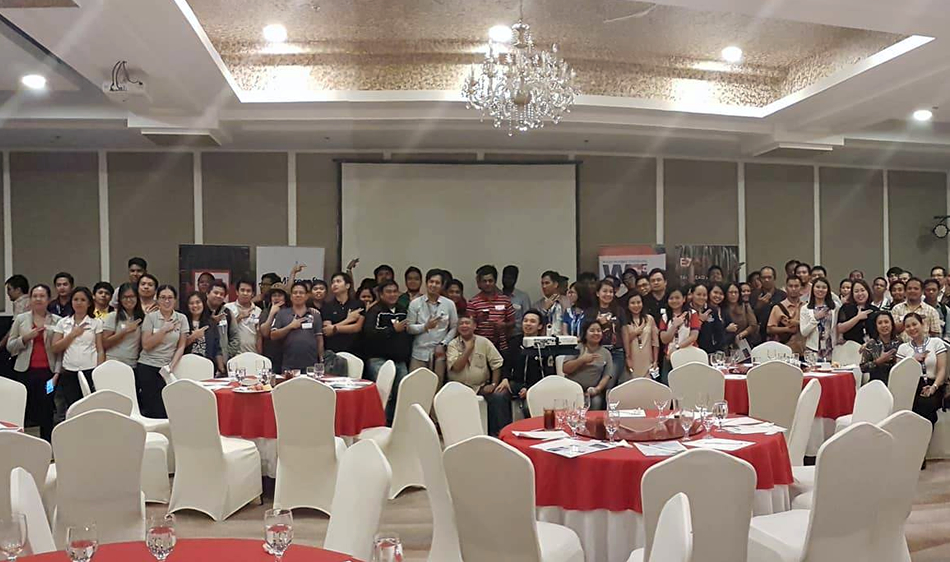 Alliance Software Inc. recently joined one of the most awaited Roadshows for this year – Microsoft and WSI. Held at Parklane International Hotel last October 23, 2017, Microsoft and WSI collaborated on Reinventing Productivity in the Age of Digital Transformation.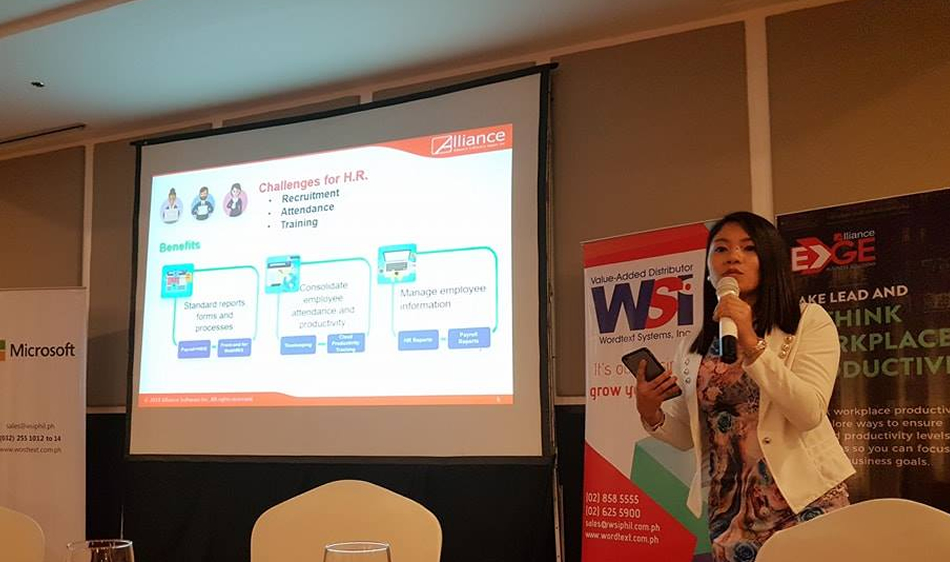 Krizza Martinez, Product Specialist from Alliance End to End Solutions, discussed about the benefits and advantages of subscribing on Alliance's products especially on Workplace Productivity Solutions.
Martinez also shared the products that can be availed under Workplace Productivity Solutions which includes; Payroll+HRIS, Payroll Lite, Alliance Timekeeping, and Cloud Productivity Tracking System.
With the growing number of businesses all throughout the country, Alliance Software encourages entrepreneurs to Rethink workplace productivity and explore ways to ensure sustained productivity levels of your teams so you can focus on achieving business goals.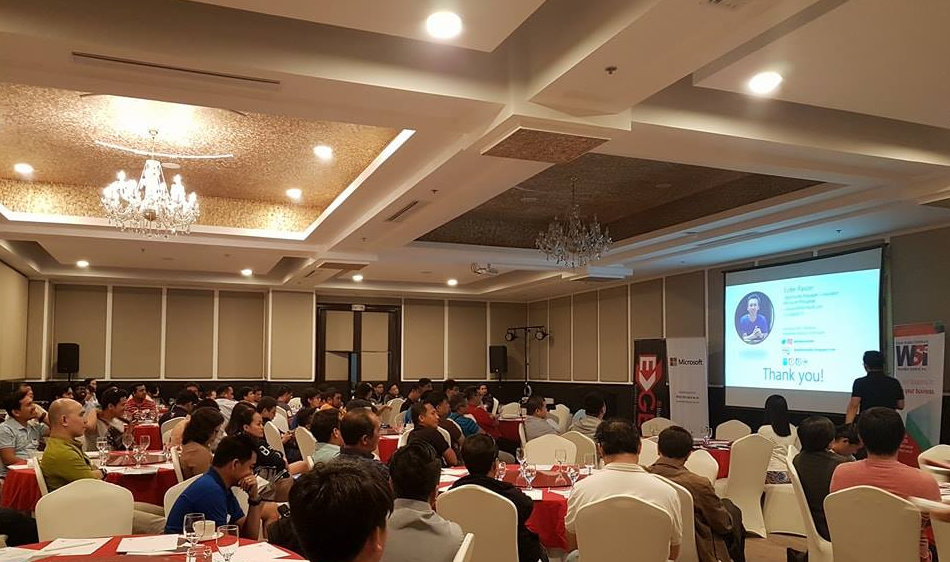 ---
About Wordtext Systems, Inc.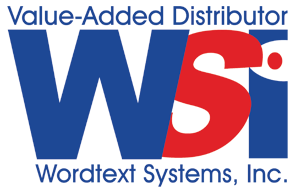 Wordtext Systems, Inc. is the oldest pure IT distributor in the Philippines. It was established September of 1982 and since then has continually grown to be a leading distributor of IT products.
For over 30 years, WSI's consistent and sound fiscal policies have made the company one of the best-managed and financially stable companies in the industry. WSI focuses on the product lines it carries and is known for its excellent technical support group, very aggressive sales and marketing team, and a professional and experienced management team.
To reach its partners throughout the Philippines, WSI has branch offices in Cebu and Davao and a satellite office in Iloilo -- bringing value-added products and services to the Visayas and Mindanao regions.
URL: www.wordtext.com.ph
About Alliance Software Inc.

Alliance Software, Inc. is one of the Philippines' largest independent Filipino software development and business solutions company.
Alliance Software, Inc. is a global IT services and solutions company. Alliance was established in 2000 and has since grown to become one of the Philippines' largest and most respected independent software development outsourcing company. Alliance's delivery model is anchored on both on-shore and off-shore approach stressing on effective use of our key strengths in our people, process and technology. As part of Alliance's strategic delivery model, Alliance have established offices in the key markets of Tokyo, Cebu and Manila.
URL: www.alliance.com.ph
| | |
| --- | --- |
| Cebu Head Office | +63-32- 505-4437 / +63-32- 231-4219 / +63-32- 238-3260 |
| Manila Office | +63-2-706-5077 / +63-2-239-5031 / +63-2-239-5083 |
| Email Address | info@asi-ees.com |