October 3, 2017
Office 365, the tool you need for today's business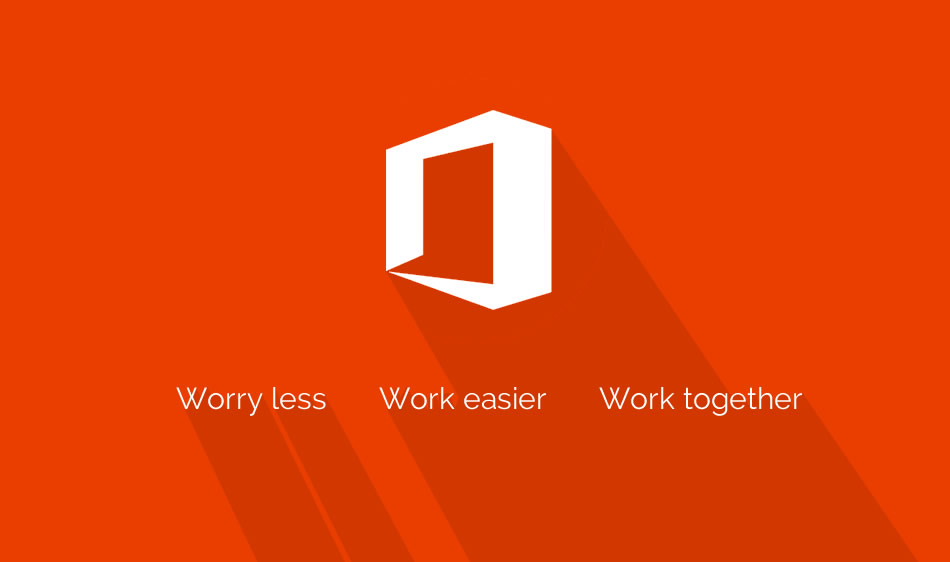 We have shifted from doing things on our own, in our office, to collaborating with our teammates and customers, virtually, in real time, on any device, from different locations. Your finance team may be in a different building, in a different city or country. And they're now working on mobile devices, in a coffee shop, public places or in the car while stuck in the metro traffic.
This isn't just within your organization. It's the way your customers are working, too. More importantly, your competitors are working this way. If you're not in the cloud, the divide continues to grow between you and your competitors. They are moving to the cloud, and we want you to take lead in this transformation.
Office 365 delivers the power of cloud productivity to organizations of all sizes, helping to save time and money and free up valued resources. Office 365 combines Microsoft's Office desktop applications with cloud-based versions of next-gen communication and collaboration tools like – Outlook Online, Delve, Teams, SharePoint, Yammer, Skype for Business and a lot more!
When we think about productivity and how to provide the best solution for clients, there are three core principles that Alliance and Microsoft considers when looking at Office 365. These are the same core principles that we will use to help define success as your organization adopts to this digital transformation.
Protect what you value most (Worry less)
Office 365 helps you be protected in knowing that you're managing your company's devices, data and budget while staying competitive.
Work from anywhere (Work easier)
With Office 365, let everyone work the way they work best (in and out of the office), using trusted business applications such as Word, PowerPoint, Excel and Exchange while benefiting from a dependable experience across every device, including iOS and Android devices.
Collaborate (Work together)
Office 365 gives you the flexibility to easily access and edit documents in real time across devices and platforms, combined with the collaboration tools that lets you share documents securely and hold productive meetings from multiple locations.
---
About Alliance Software Inc.

Alliance Software, Inc. is one of the Philippines' largest independent Filipino software development and business solutions company.
Alliance Software, Inc. is a global IT services and solutions company. Alliance was established in 2000 and has since grown to become one of the Philippines' largest and most respected independent software development outsourcing company. Alliance's delivery model is anchored on both on-shore and off-shore approach stressing on effective use of our key strengths in our people, process and technology. As part of Alliance's strategic delivery model, Alliance have established offices in the key markets of Tokyo, Cebu and Manila.
URL: www.alliance.com.ph
| | |
| --- | --- |
| Cebu Head Office | +63-32- 505-4437 / +63-32- 231-4219 / +63-32- 238-3260 |
| Manila Office | +63-2-706-5077 / +63-2-239-5031 / +63-2-239-5083 |
| Email Address | info@asi-ees.com |