October 9, 2017
Alliance Software Joins NEC Cebu Enablement 2017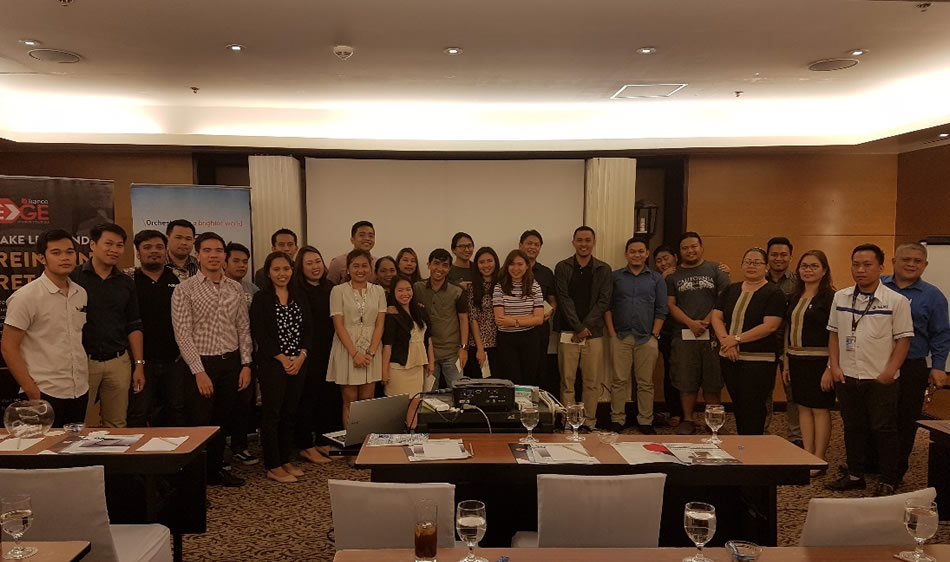 Attendees of NEC Cebu Enablement 2017
Alliance Software joined NEC Philippines in NEC's launch of retail products last August 15, 2017 at Quest Hotel in Cebu City.
NEC Philippines highlighted their compact modular and touch screen POS systems which also includes their famous "TWINPOS G7'' of Point of Sale (POS) terminal products that provides reliable, flexible, earth-friendly, and tool-free maintenance for key components.
The TWINPOS G7 streamlines retail operations with TCO-slashing serviceability and powerful energy-efficient performance that flexibly satisfies the highest expectations of demanding retailers all over the world.
The clear advantages of TWINPOS G7 includes easy screw-less component removal, a choice of three energy-efficient Intel Core I CPUs, a guaranteed 5-year supply of key components, remote monitoring service, and the smallest footprint in its class.
Among the highlights of the conference was also the featuring of Alliance WebPOS which is one of the major POS software powering the entire NEC TWINPOS Brand.
NEC has successfully demonstrated to support non-stop store operations through its total retail solutions.
The TWINPOS G7 contributes to well-organized chain store operations when used with NEC's business solutions for global retailers, which broadly covers business needs.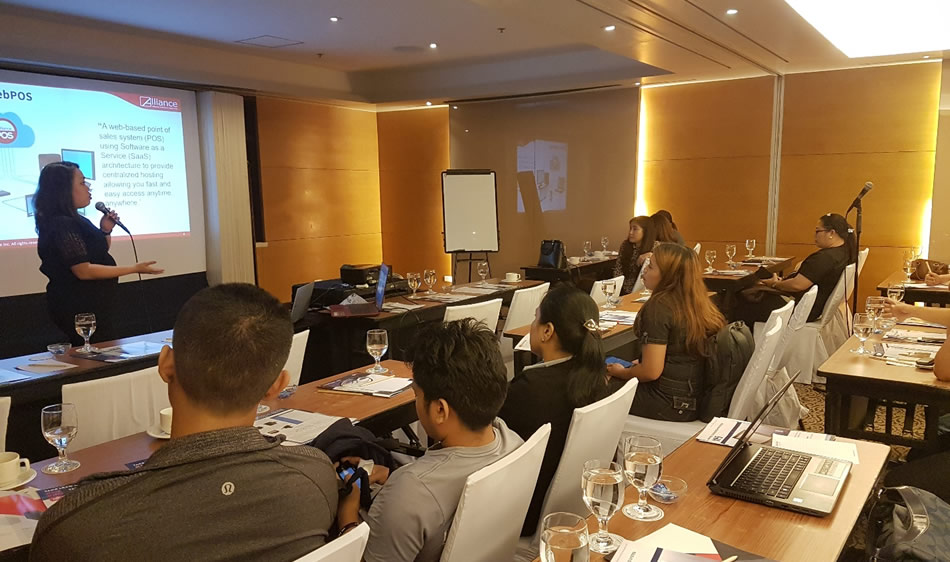 Melissa King, Alliance End to End Sales Supervisor discusses Alliance WebPOS
---
About Alliance Software Inc.

Alliance Software, Inc. is one of the Philippines' largest independent Filipino software development and business solutions company.
Alliance Software, Inc. is a global IT services and solutions company. Alliance was established in 2000 and has since grown to become one of the Philippines' largest and most respected independent software development outsourcing company. Alliance's delivery model is anchored on both on-shore and off-shore approach stressing on effective use of our key strengths in our people, process and technology. As part of Alliance's strategic delivery model, Alliance have established offices in the key markets of Tokyo, Cebu and Manila.
URL: www.alliance.com.ph
| | |
| --- | --- |
| Cebu Head Office | +63-32- 505-4437 / +63-32- 231-4219 / +63-32- 238-3260 |
| Manila Office | +63-2-706-5077 / +63-2-239-5031 / +63-2-239-5083 |
| Email Address | info@asi-ees.com |