December 18, 2019
Microsoft Gold Partner Alliance Leads Microsoft Inspire and Accelerate Visayas Events
Last September 2019, Microsoft in partnership with Alliance held a 2-day event for business partners and organizations in Cebu. The event gathered 130+ attendees for a jampacked day filled with meaningful sessions, demos, and partner booth exhibits.
Day 1 was a re-run of Microsoft Inspire, an annual event of Microsoft which have brought together thousands of people from around the globe for a week of networking, learning and collaboration. From inspiring Corenote presentations by Microsoft senior leadership, meetings with Microsoft experts, and nearly unlimited networking opportunities, Cebuano's were exposed to advanced business development skills and discovered effective new strategies to apply to their respective organizations.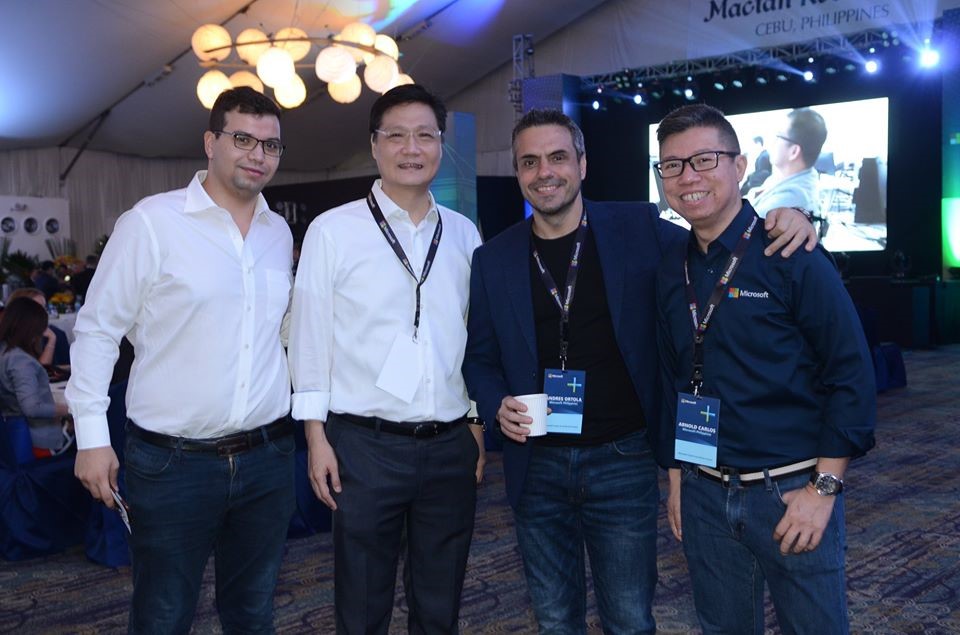 With Robert Cheng, CEO of Alliance Software, Inc. (2nd from left) are Andres Ortola (3rd from left), Country GM, Microsoft Phils., and Arnold Carlos (1st from right), Senior Commercial Sales Lead of Microsoft.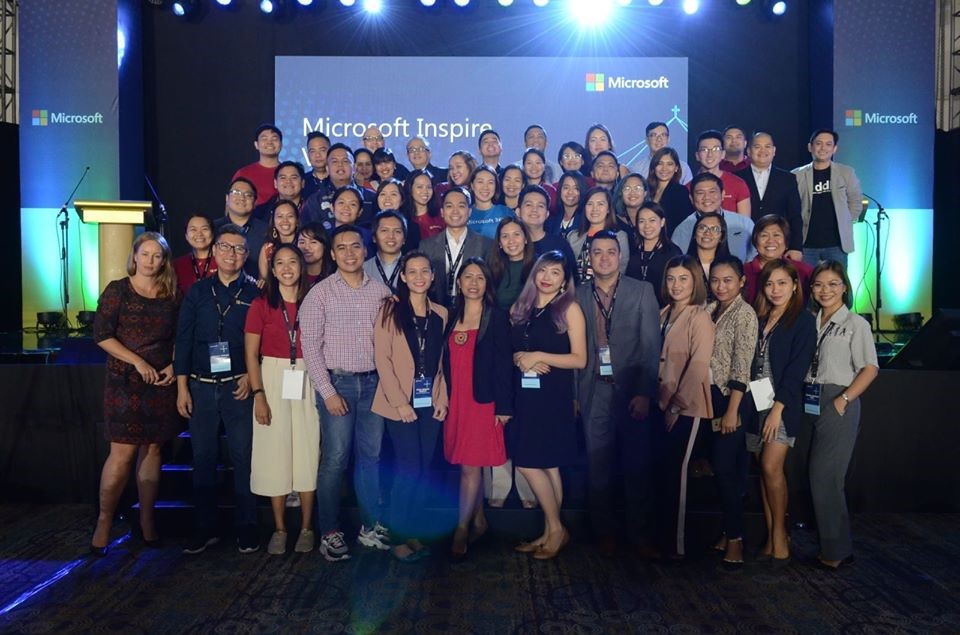 The 2nd day event – Accelerate Visayas, was a gathering to build a vision that will enable business organizations to accelerate growth and achieve digital transformation. The event was themed: "Empowering Possibilities for the Modern Business Landscape" and gathered Business leaders, SMB's, Schools, tech enthusiasts in Cebu to re-invent, re-imagine, and accelerate every opportunity through digital transformation.
Te Jay Luna, AVP of Alliance End to End Solutions, Inc., had a chance to talk about "Alliance in Retail and Digital Transformation" during the fire chat session with Globe Business and Microsoft.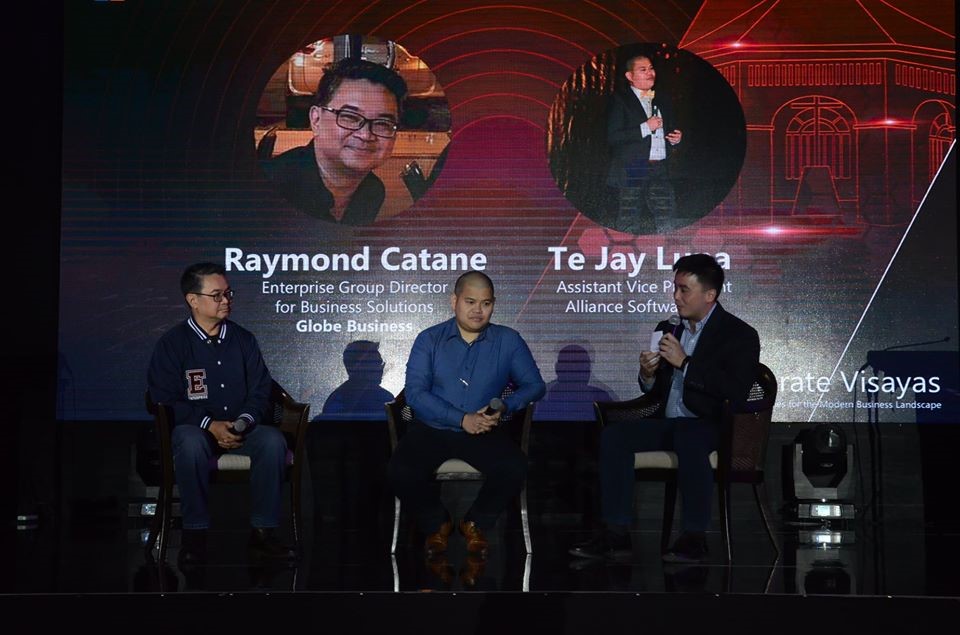 TJ Luna (center), BU Head of Alliance EES, in Microsoft panel discussion.
Alliance as one of Microsoft's Gold Parner for digital transformation helps empower organizations and businesses in the region through innovative IT Solutions and cutting-edge software technologies.
To know more about our solutions, visit: http://asi-ees.com/
---
About Alliance EDGE Business Software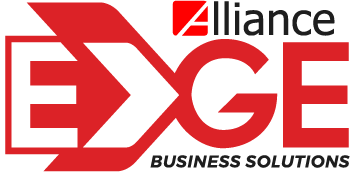 In business, you want things fast and efficient. You want to deliver your services at the shortest turnaround time possible. You want new and better ways to reach your customers as well as maintain and satisfy the existing ones. You want your business processes integrated. You want your processes and technologies to work seamlessly.
Whatever your business's pain points are or milestones your business has reached. You always want to plan ahead. And it all starts with your NEXT MOVE. Alliance EDGE Business Software is a full business automation suite that gives businesses accurate and real-time data for efficient, maximized, and profit-driven decision-making. This business software helps entrepreneurs manage a business from sales, human resource, finance, marketing, customer relationships, to various IT support services.
About Alliance Software Inc.

Alliance Software, Inc. is one of the Philippines' largest independent Filipino software development and business solutions company.
Alliance Software, Inc. is a global IT services and solutions company. Alliance was established in 2000 and has since grown to become one of the Philippines' largest and most respected independent software development outsourcing company. Alliance's delivery model is anchored on both on-shore and off-shore approach stressing on effective use of our key strengths in our people, process and technology. As part of Alliance's strategic delivery model, Alliance have established offices in the key markets of Tokyo, Cebu and Manila.
URL: www.alliance.com.ph
| | |
| --- | --- |
| Cebu Head Office | +63-32- 505-4437 / +63-32- 231-4219 / +63-32- 238-3260 |
| Manila Office | (02) 739-9038 |
| Email Address | info@asi-ees.com |